Using the Best Social media marketing tools is one of the easiest, quickest and effective online marketing strategy to implement in any business.
Social media marketing strategy can be effective for our business if we invest in a right tool to manage and optimize posts accordingly.
However, the most common question is "what are the best social media marketing tools in the internet marketing world?"
There are so many different options are there for social media management tools and marketers waste tons of hours in figuring out the right one.
At the time, if you don't have in-depth social media knowledge then, it could be next to impossible to choose the appropriate tool for your business promotions.
Ian Anderson Gray of the Seriously Social blog has partnered up with G2Crowd to find out which tool amongst the top rated social media management tools on the market is the best.
Presentation of content, management of analytics data, sharing content on different platforms and attracting more audience etc and many more functioning can be possible with social media marketing tools.
The Importance of Social Media Management Tools 
If you or your company want to run perfect social media campaigns for better results, then using such tools will be a great idea to move ahead.  You can handle multiple accounts very easily using Social media marketing tools.
Here I have listed the importance of social media management tools –
A feature of Team collaborations: Multiple team members can work on the same Social channel accounts also you can assign tasks to your team members.
Multiple Social accounts: You can easily handle multiple social media channel's accounts at one platform?
Analytics: Check the detailed tracking & analytics reports of your social media account's activity?
Scheduling: Easy to schedule all posts at once for the time can't be available online?
Monitoring: Analyse and monitor the main keywords, hashtags, followers, connections etc on the go.
The Best Social Media MarketingTools for your Business
Now, let's have a look into each individual social media marketing tools to check how they cost against each other- 
1. Buffer
Buffer an incredibly powerful digital marketing and social media management tool. This platform is trusted by Inc 500 brands, agencies, businesses and entrepreneurs to schedule and publish the content across many social media platforms.                                                                 
It is a most recognized and highly cost-effective tool in the industry that. It helps to customize the pattern, evaluate posts, give complete analytic in an effective manner. The buffer is also considered as a best content publishing platform.
2. HootSuite
This tool is created by Ryan Holmes in 2008 to manage social media platform This is an influential tool for most of the digital and social media marketers.
There is a free version and other reasonably priced options are available in Hootsuite.   
The Main function of this tool is to monitor the several Social Media Streams in One Place. It's in high demand for the capability to handle many social media networks at a time in a place. It also measures analytics to understand how the content is performing.
3. IFTTT
This tool stands for "If This Then That ". Role of this tool is it clubs different tools together to create an effective outcome as a result. E.g., send a tweet every time whenever you post on Instagram. This tool is tricky to operate but the result is effective. It is like Plug &Play.
4. Feedly
Feedly Social Media management tool is used as a content discovery tool also called Buzzsumo. It's an amazing content aggregator, having an "influencer" feature, which I love the most to find influencers.
It enables the user to collect the content from different areas. It helps marketers to understand whether their content marketing programs are working or not.
You can use Buzzsumo to analyze the health of programs of your content marketing you're your competitors and your clients. But That's sure that all this is not for FREE. You need to pay for it.
This tool combines the reading material in a single feed. Buzzsumo does the same thing but in a more effective manner.
As it finds the fresh and trending content from the web and also helps in the selection of the correct keyword. Feedly is also influenced in sharing content and social media campaign.



5. SocialOomph
This tool is easy to operate. It is used to upload a mass of updates all at once. E.g., List many blog posts in a text file and upload it on many social media platforms.                                                                                                                                                          SocialOomph tool enables the user to access follower analysis feature and helps to improve the audience management of the business.
6. Meet Edger
Meet Edger is a social media content automation, social traffic optimization and content scheduling tool. It also allows recycling old posts.
Meet Edger organizes the posts category and schedule content by category. It will automatically go through the content and post by content category. Once covered the schedule posts this tool start recycling the old posts.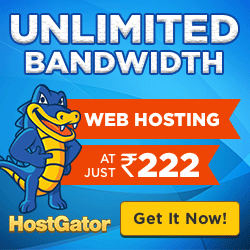 7. Sprout Social
I have personally used Sprout social for my one of the client. There are tons of reason to include Sprout social in your social media marketing strategy.
This is a full-service social media marketing tool, as it allows multilevel access, administrative control and can coordinate with another team member for better access.                                 
It operates on full posting schedule capabilities, offers a detailed analytic report, along with adding the Pinterest tracking.
It is a social listening platform and shows how demographic images are used on the social media platform of your choice.
It is towards a higher price compared to other social media management platforms.  However, it's worth to pay the extra cost to get the real connection with your audiences who you love.
8. Oktopost
This tool is designed for B2B companies. It allows scheduling the content, measures the effectiveness.                                                                                         
This tool curates the content to share and listen to media conversation important for the business. It also manages large social media team coordination.
9. Tag Board
This is a social listing tool. Topics, hashtag, and information on the topic discussed in social areas. It has ways to modify things such as brand and product mention.
This is an effective tool, which is used to generate new ideas about which posts are engaging the audience.
10. Every Post
This post enables users to curate the content all at one place, then clubbing the relevant data from multimedia, Instagram, Flicker, YouTube, feeds etc.
This tool helps to schedule your post and customize it accordingly that suits the audience on different social media platforms. It also maximizes the effectiveness of each post.
11. Follower Tank
 This tool is used on Twitter. This tool helps to analyze and optimize the twitter audience. This tool mainly suggests people follow and plays a vital role to grow the audience for your business.
12. AgoraPulse
AgoraPulse Social media tool one of the best social media marketing tool and a ranked highest for user satisfaction. This tool enables the user to look good on social media channels preview and customization.
It's a CRM and Social Media Management platform allow businesses, agencies, and marketers to supervise all their social media marketing activities such as content schedules, messages and publish content.
It also identifies top industry influencers, tracks social channels, and get stunning and advanced performance reports. You will get all in one super simple & easy to use dashboard.
In general, Agorapulse win the Social media marketing game. It offers genuinely a great user-friendly dashboard and I honestly can't think of anything that I don't like about it.
The interface is easy to use and all of the features that we're all usually looking for in a social media marketing tool are all there.
Main roles of Agorapluse Social Media marketing tool in our business are the best tweet about your business on social media platforms are on auto-repeat.
This tool ensures user for never seeing spam on your social accounts. The analytics for this tool appear in powerpoint, as it increases the readability of data. This tool offers social media management tool.
13.Social Pilot
This tool is one of the powerful tools in social media marketing. The social pilot tool offers users various benefits to grow their business at a faster pace.
First, this tool helps to collaborate with teams and manage clients and approves the content before posted                                                                                                       
Second, this tool enables to post all your updates on social media platforms without worrying about running out of limit.
More account More post Better value for money. Third, this tool helps to discover & publish popular content with curated content and schedule directly to account with, RSS  feed & bulk uploads.
This tool also provides a powerful analytic & makes the data-driven decisions to improve engagements. This tool also helps to create a beautiful and presentable social media reports like White label PDF reports with one click.
14. Short Stack
A highly recommended tool for companies, agencies, and start-ups for leads generation.
Easy to build engaging and highly converting & social media marketing campaigns, promotions, contests, poll, and much more.
Short Stack is extremely powerful leads generation tool, a landing page designing tool. Quick to designed landing pages and very user-friendly to modify the existing templates and for theme customizations.                                                                                                                                       
Short stack is a Saas & great tool, specifically for the social media platforms such as Facebook, Instagram etc.           
It enables to generate leads by running promotional content and helps to gather the user-generated content. Shortstack is just fantastic to discover how contests and competitions can work for your business, in a small budget.
17. Google Analytics
Google Analytics is a FREE Web analytics tool offered by Google to track the website traffic & performance. It is undoubtedly the most widely and commonly used web analytics tool to check business insights and smart marketing measurements of the behavior of the audience.
This tool helps in tracking analytics data, generating and tracking detailed statistics of social media traffic on the website. This tool used in the management of analytics data wisely.
16. Bitly
The main role of this tool is that it is used to shorten the URL links of websites. This tool is used for emails, social networking, etc.
Bitly offers free service and people can join it by simply signing up in one click. This wonderful tool also provides a valuable data of social media marketing activities analytic tool that helps markets to filter stories by language, topic, areas and social platform.                                                                 
It enables to accelerate the company's brand awareness and track the marketing metrics.
17. PageModo
This tool helps to design and promote Facebook apps. This tool helps in simplifying the process of social media marketing and offers more engagement of customers. Manages more customers on different social media channels                                                                                                                           
20. Auidense
Auidense tool used for analyzing of discussions. Analyzes reactions of different content. This is one of the Social media marketing tools that helps to provide data about an audience and suggests tools for increasing engagement accordingly. Auidense is available for analyzing Twitter ad campaigns.                                                                                                                              
19. Klout
Klout Social Media tool helps to pick up the most interesting content for the audience. It also evaluates the power of page to involve the audience on different social media networks.                                                      
20. Keyhole
This is a social media analytics tool. As this tool real-time collects all trends, analyzes engagement of published posts. It also suggests the optimal time to publish posts.                                                                                                                                             
This tool is suitable for searching actual subjects on Facebook, Instagram, and Twitter and other social media platforms.
Conclusion
Explained above defines the importance of social media marketing management tool used in businesses. If Ask me, I will recommend Agorapulse, ShortStack, and Social Pilot.
The user needs to ensure the correct requirement according to business and choose or invest in the tools accordingly for proper and better management.
There are many tools available online can be used. This way online tools can be helpful for accomplishing goals and targets in an organized manner.
---
Join us!! Will you? Get our Latest Posts & FREE Report!! How Successful Marketers use Social Media?
* indicates required